About Us
Our history covers both our
land and our people.
It is a long path that demonstrates
the enduring nature of passion.
Our


history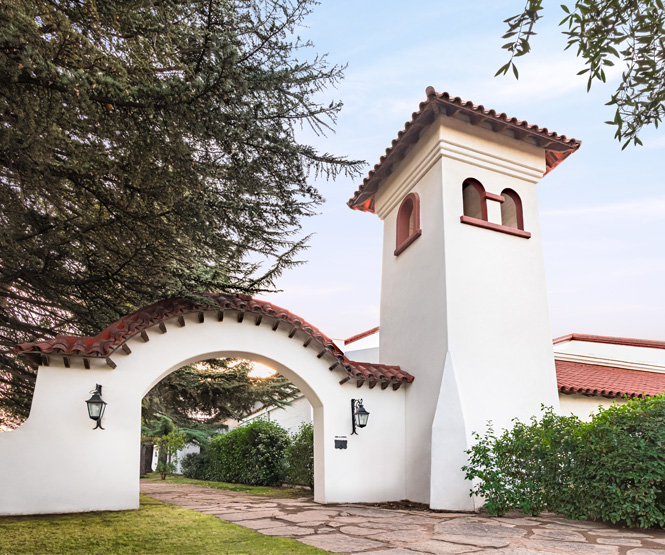 The clock begins ticking on a day in 1888 in Vistalba, a town in the Luján de Cuyo region of Mendoza, Argentina, when a group of Italian immigrants dug their hands into the earth to plant the first vines and found our winery.
Since that very first day, several families shared their winemaking secrets with one another, along with their profound love of nature, respect for the essence of each terroir, and the value of patience.
In 1969, the Nieto and Senetiner families acquired the estate and turned the page onto a new chapter of growth and development. They expanded the facilities and consolidated the presence of a wine that had already become a mainstay in the history of great Argentine libations.
In 1998, Nieto Senetiner became part of the winery group of the Pérez Companc family. Committed to the highest standards of winemaking and quality, and backed by continual investments in both vineyards and technology, Nieto Senetiner has since worked to consolidate its leading market position and continue evolving without renouncing its noble origins.
At our winery, the history that started out in the vineyards continues. It is a history that combines tradition and the work of artisans with technology, creating one-of-a-kind experiences when it comes time to enjoy fine wine.
In a setting that brings to mind historic colonial architecture, tanks of different sizes preserve the quality of the grapes we use to make our wines. The wine production and storage in oak barrels is a process involving great care, and we have a special sector in the winery where we produce sparkling wines using the Charmat and Champenoise methods.
Built in 1888, with a colonial style, the echoes of history and the ancestral voices of our wines resonate in Vistalba.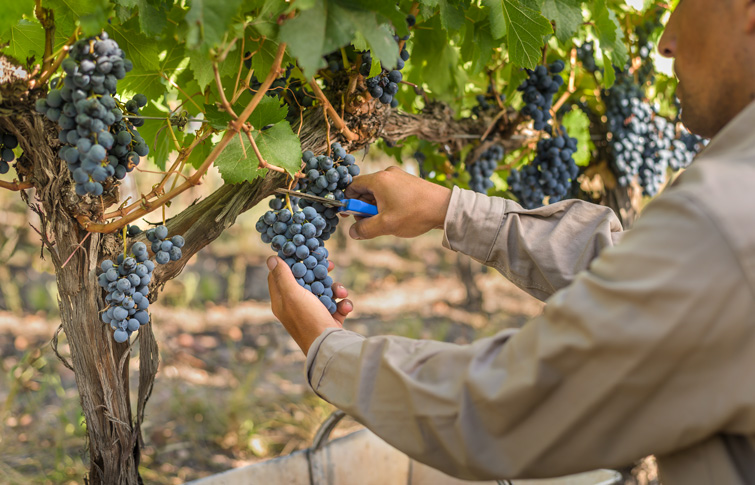 Vistalba
FINCA VILLA BLANCA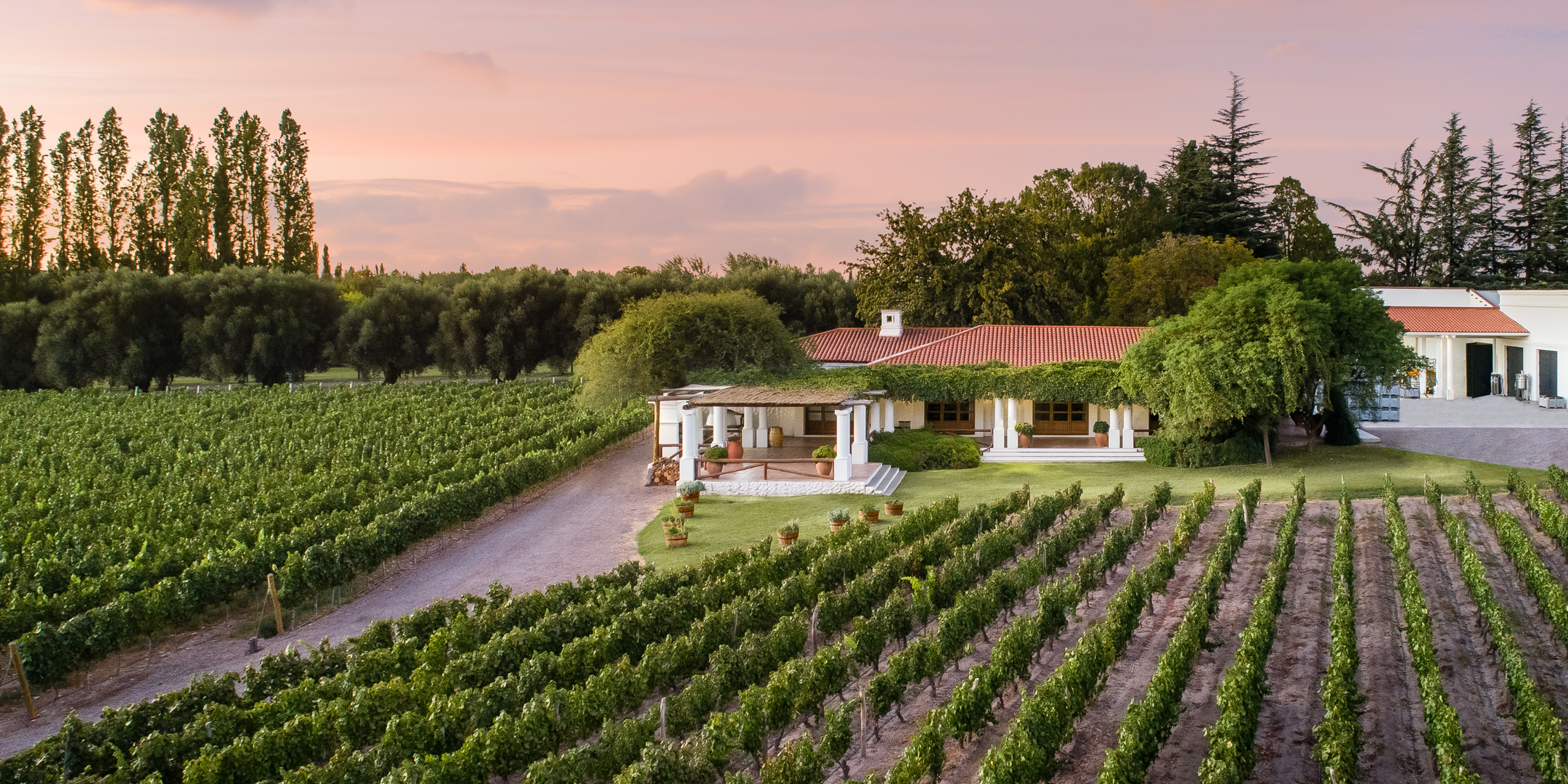 Planting Year
1900 y 2017
Driving system
High and low
Varieties
The best Malbec obtained after a long selection process held by INTA.
Irrigation
Drip irrigation
Agrelo
FINCA LAS TORTUGAS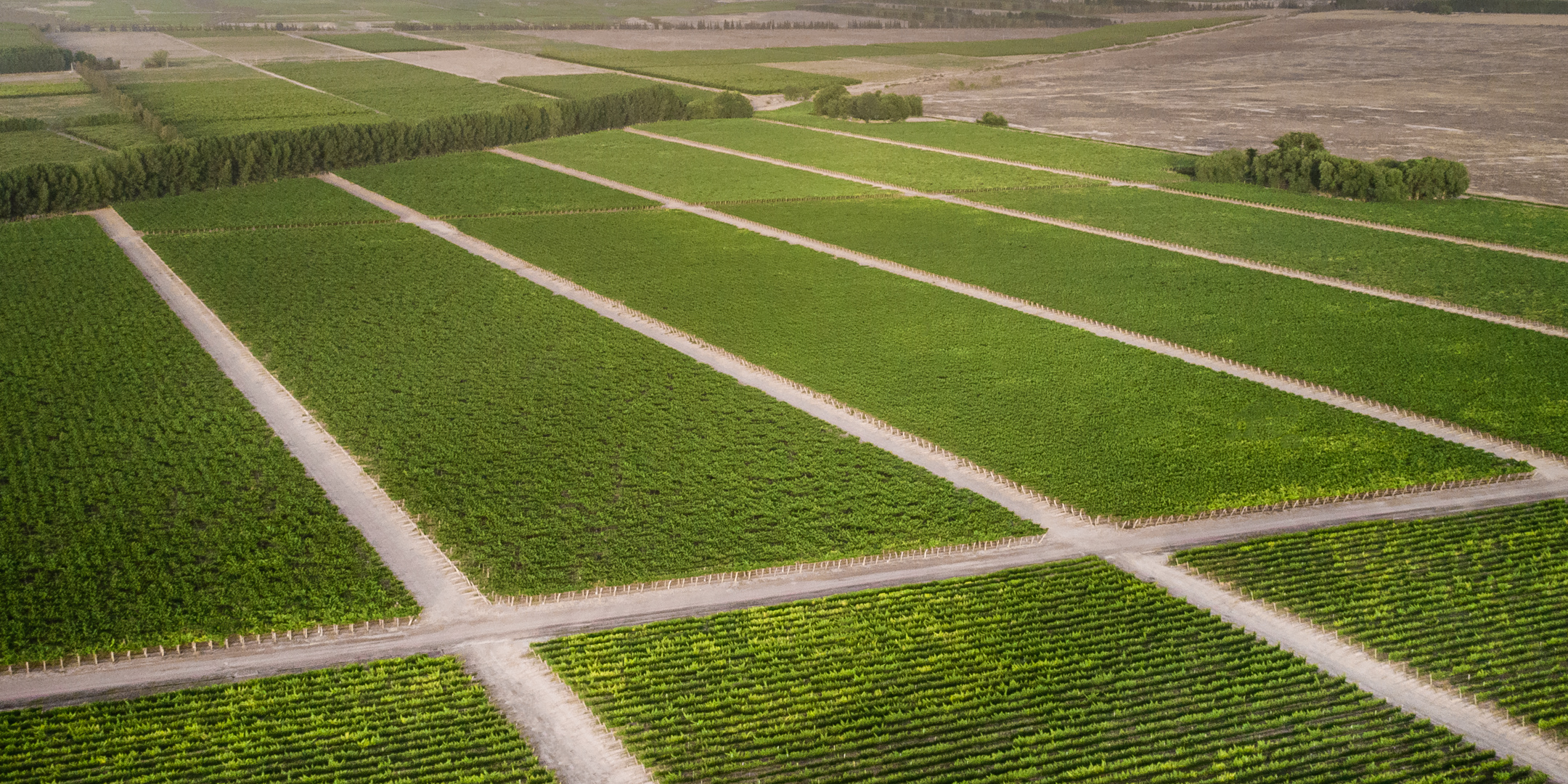 Driving system
Pergola and High Trellis
Varieties
Malbec, Cabernet Sauvignon, Bonarda, Cabernet Franc
Irrigation
Drip irrigation
Alto Agrelo
FINCA LAS TORCAZAS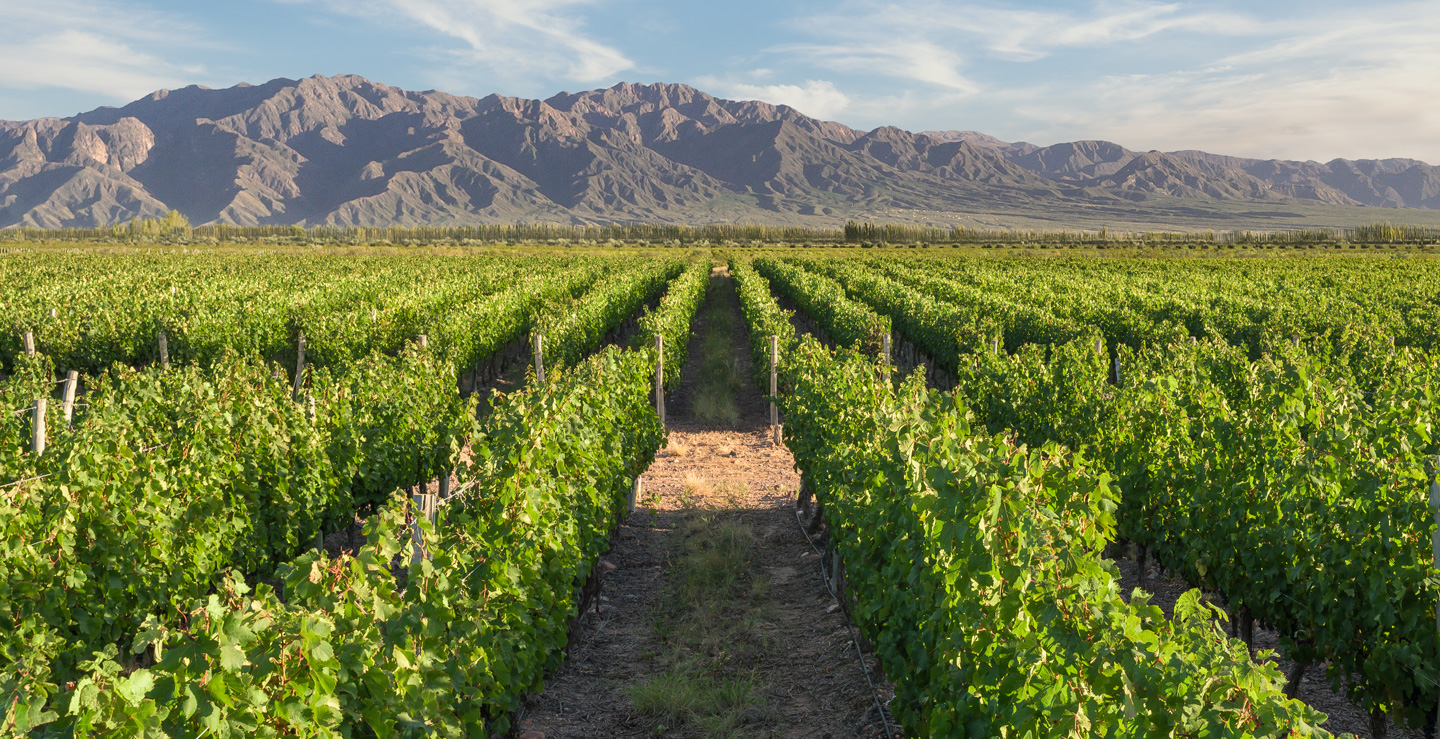 Varieties
Malbec, Pinot Noir, Ancelotta
Irrigation
Drip irrigation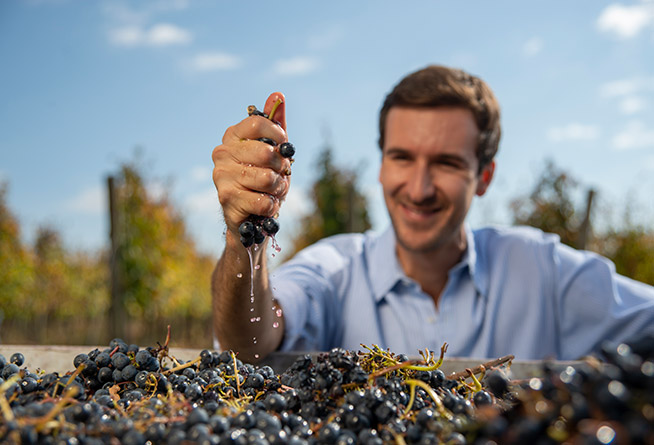 WINEMAKER
Santiago
Mayorga
For the past five years, Santiago has been entrusted with making Nieto Senetiner's high-end wine. With his young, innovative spirit, he is an outstanding example of the new generation of winemakers in Argentina. By combining a fresh perspective with a drive for excellence and profound respect for our winery's traditions, Santiago captures the unique aspects of each terroir to make singular wines.
After obtaining his degree as an agricultural engineer, Santiago completed graduate-level studies in oenology to perfect his style. He is passionate about wine and his passion has attracted global attention: in 2017, British wine master Tim Atkin named him the Young Winemaker of the Year.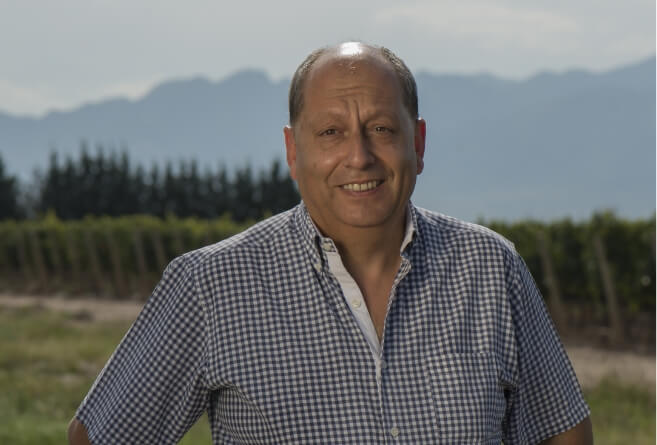 WINEMAKER
Roberto
González
From his first day at Nieto Senetiner nearly three decades ago, Roberto has made a difference. Thanks to his vast academic knowledge, he has developed wines and transformed them into Argentine emblems worldwide. With a bachelor's and a master's in oenology, Roberto is passionate about every aspect of wine, down to the tiniest details.
For this reason, besides heading the winemaking department at Nieto Senetiner, he is a renowned figure in Argentina's wine industry. With a focus on innovation, Roberto always coaxes the very best from the wine he makes.
From Mendoza

TO THE WORLD
As one of the top ranked wineries of the New World, Nieto Senetiner exports its products to more than twenty countries. Over the years, it has grown into a global ambassador of top-quality Argentine wine.